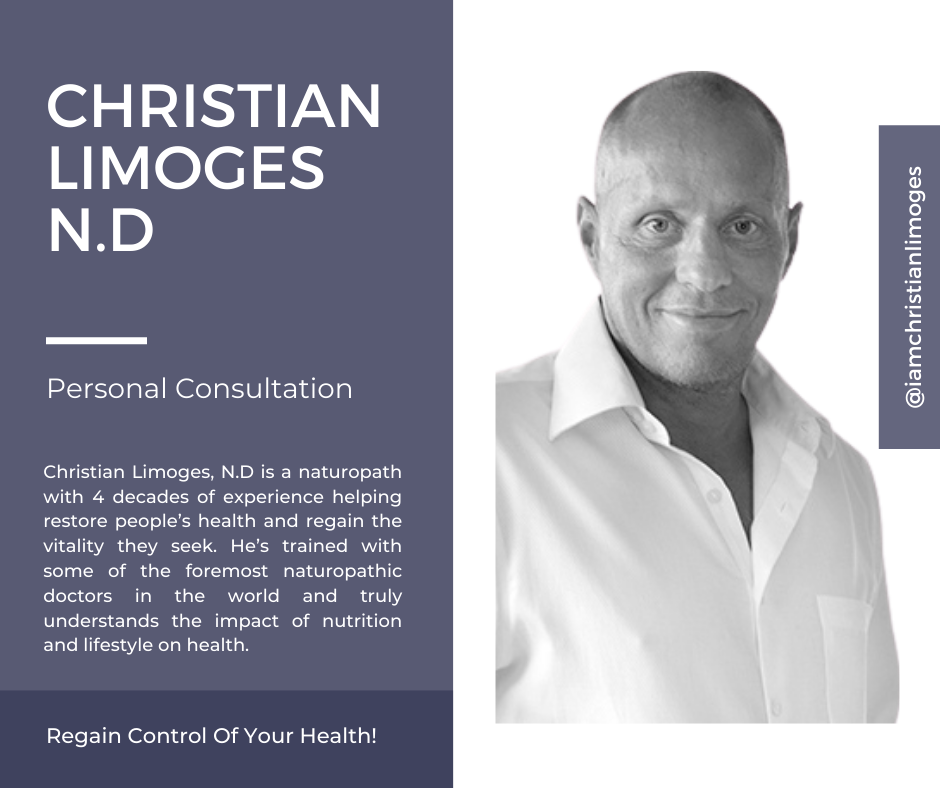 With over 40 years of experience, Christian Limoges, N.D has helped thousands of people regain health and vitality and take control of their lives. With his vast knowledge of the human body and his clear and concise explanation of how the body works, he will tell you what is needed to regain balance. Remember the body never makes mistakes!
———
Initial Consultation: 90 Min Session
Follow-Up: 60 Min Session
———
Your personal protocol will be sent to you within 24 hours following your consultation with Christian.
Your protocol will include:
Food suggestions, herbal protocol, exercises, books, and more, depending on your needs.
You are in very good hands with Naturopath Christian Limoges!
**Insurance receipts are not available**