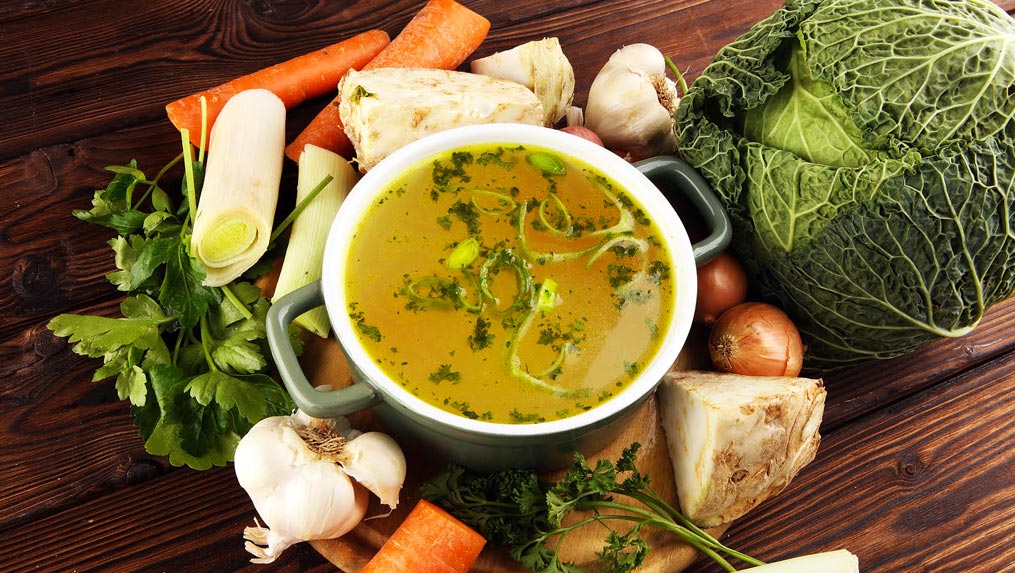 The importance of an alkaline body is our main concern. The path to reducing acidity and inflammation through better digestion can sometimes can be long for many of us. Here is our favorite recipe to quickly soothe symptoms of inflammation and acidity: a delicious easy-to-cook potato peel broth!
 Many people experience inflammation a different degrees. Inflammation is your body's natural reaction to an excess of acidity in all its forms: Lactic acid, phosphoric acid, chloridric acid, etc.
Here's a broth recipe that will sooth almost instantly acidity and inflammation in your body. Athletes can't get enough of this!
Mix in a big cooking pot:
8 cups of pure water
2 cups of potato peels
3 carrots
6 stalks of celery
1 bunch of fresh parsley
1 peeled onion
Slowly heat the blend to a boil and reduce heat to let it simmer for 25 minutes. Filter and drink, hot or cold. 
If you also want to complete it all with a good salad, see our vital salad recipe.